Energy and us:
Designing practical ways to help people make better energy choices

A 2-week self-initiated experiment at Adaptive Lab to explore our current relationship with energy and design practical ways energy suppliers can help us make better energy choices now and in the not-too-distant future.
What we did
We designed two practical concepts (Kin & Kitty) in response to unmet customer needs and our point of view on the changing energy landscape.
We created a project website to initiate change in the industry by sharing our learnings into our current pain-points as energy consumers and trends in the technology and energy space.
We held an event where we discussed our work with a wider community together with Bulb Energy and other energy experts.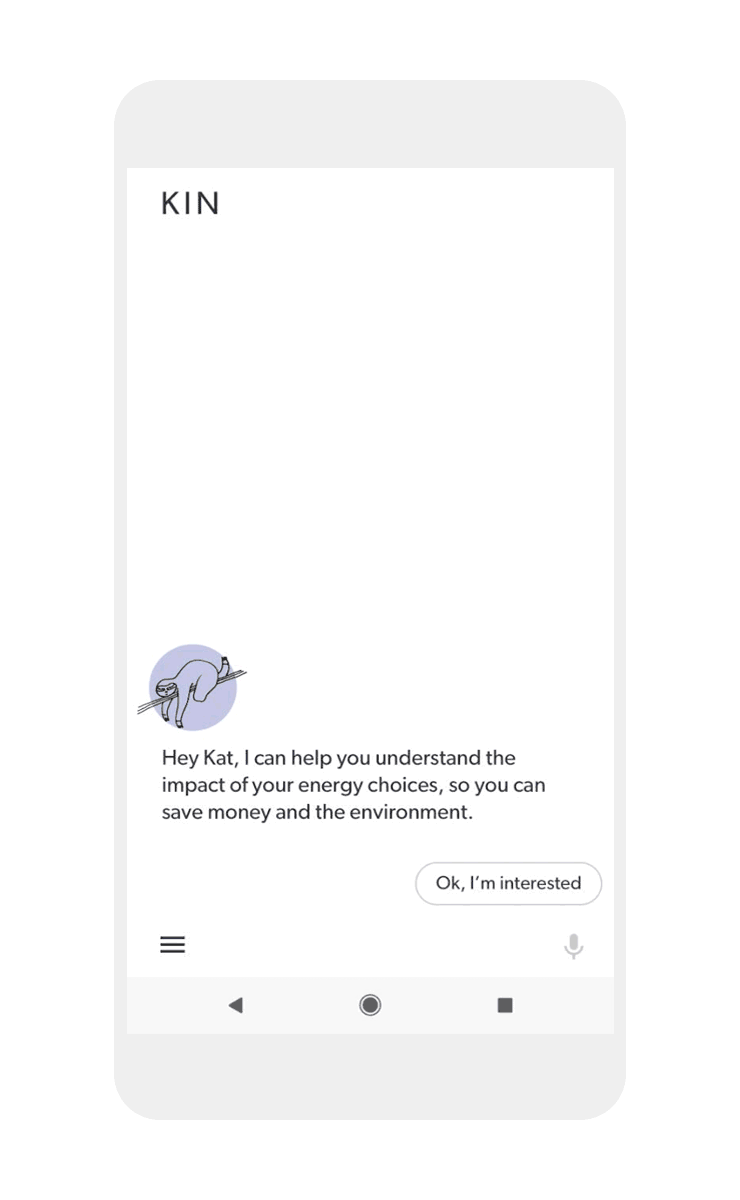 Research & design sprints
We split two weeks in a quick research sprint, followed by a design sprint. I researched the energy landscape through desk research and shared it with the rest of the team at the kickoff.

We did contextual interviews and surveys to explore people's relationship with energy suppliers and their painpoints, and validated our concepts with people during the design sprint.

As a lead designer, I led the team through a structured design process to map our observations, opportunities and solutions. I ensured our learnings were documented, so that we could share our experiment with the wider audience.


Kin—a personalised energy service
When creating our proposed solutions, I focused on designing Kin — an assistant that uses data and behavioural nudges to help people understand the impact of their energy choices, so they can save money and the environment.
Kin enables people to:
Save money by changing their energy habits, or by using energy at certain times of day when there is a surplus of energy on the grid.

Set their own targets and compare energy usage against other people with similar energy habits.

See insights about their local area and contribute to the local community by donating energy or investing in green energy.
Understand the impact of energy usage in things they value and can compare.
See what Kin can do ︎